cellulose sponge
KITCHEN SPONGES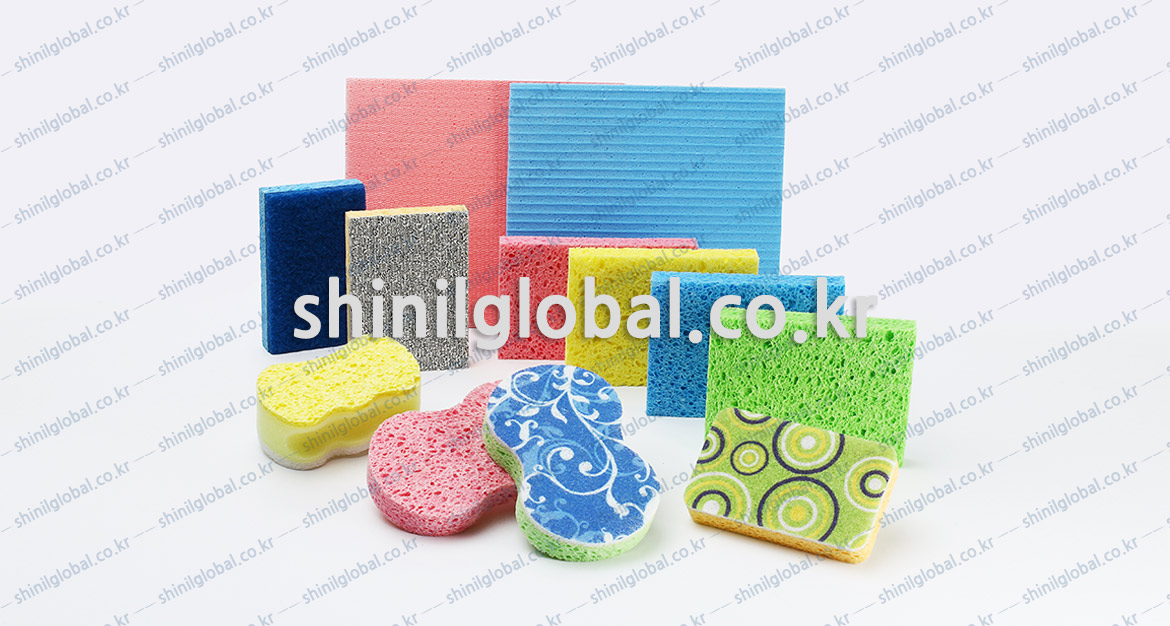 1. Made of natural-pulp. The most environment friendly product.
2. Bubbles well with less detergents
3. Great ideal for cleaning soft tableware, cleaning ceramic wares, kitchen, bathroom, worktops tables, walls, pots, frying pans, and more.
4. They are good in absorbing moisture especially, and it is recommended to use for removal of the moisture from the tableware after cleaning.
5. Some products are designed to grasp easily.
6. In order to use more hygienically, sterilize it in boiling water.
7. Hygienic product - completely resistant to mold.
SCL-1
Size(cm)
11x8x2
Material
Polyester or Nylon with Cellulose
Color

yellow green & yellow
green & mint
SCL-2
| | |
| --- | --- |
| Size(cm) | 11x8x1.5 |
| Material | Polyester or Nylon with Cellulose |
| Color | |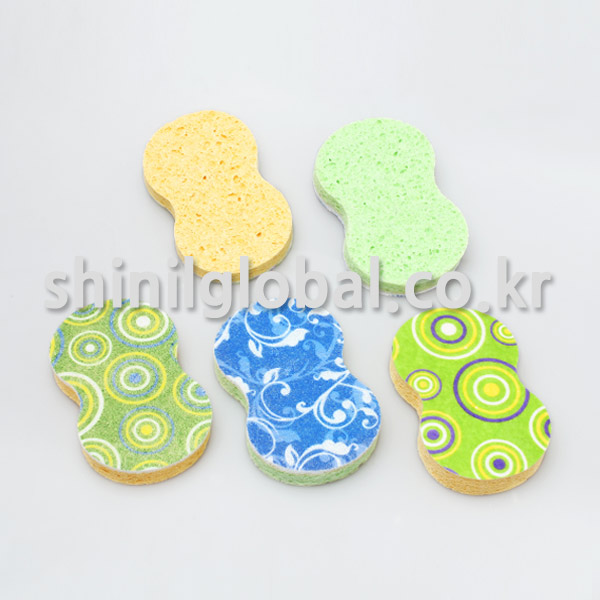 SCL-3S
Size(cm)
12x8x2
Material
Polyester with Cellulose
Color

yellow & yellow green
lite blue & yellow green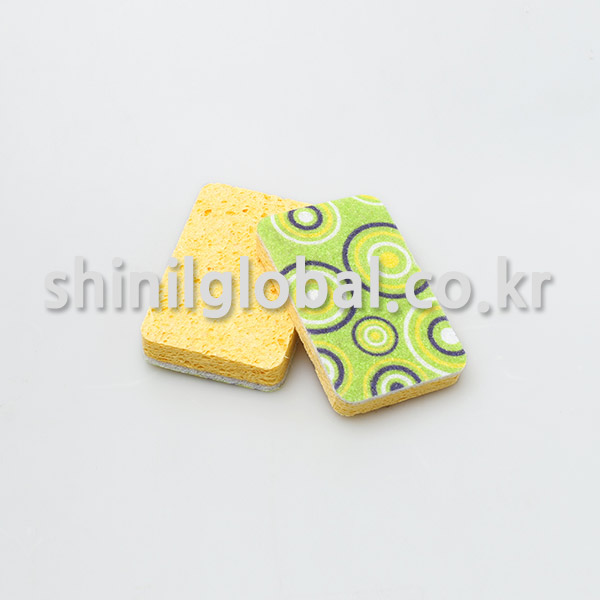 SCL-3R
Size(cm)
11x7x2
Material
Polyester with Cellulose
Color

yellow & yellow green
lite blue & yellow green
SCL-4
Size(cm)
10x6x3.8
Material
Polyurethane, Cellulose with Nylon or Polyester
Color

lite pink & white
yellow & white
yellow green & sky blue
blue & sky blue
SCL-5
| | |
| --- | --- |
| Size(cm) | 20x18x0.4 |
| Material | Cellulose |
| Color | |
SCL-6S
Size(cm)
12x8x2
Material
Cellulose
Color

lite pink
yellow green
yellow
sky blue
SCL-6R
Size(cm)
11x7x2
Material
Cellulose
Color

lite pink
yellow green
yellow
sky blue
SCL-7
| | |
| --- | --- |
| Size(cm) | 11x7x2 |
| Material | Polyurethane with Cellulose |
| Color | |
SCL-8
Size(cm)
12.1×7.1x2cm
Material
Polyurethane or Polyester with Cellulose
Color

yellow & white & yellow
sky blue & white & sky blue
lite pink & white & lite pink
SCL-9
| | |
| --- | --- |
| Size(cm) | 10.2x8x2cm |
| Material | Polyurethane or Polyester with Cellulose |
| Color | |
SCL-10
Size(cm)
10.5x8x2cm
Material
Polyurethane or Polyester with Cellulose
Color

green & Sky blue
green & yellow
green & pink
SCL-11
| | |
| --- | --- |
| Size(cm) | 12.5×6.5x2cm |
| Material | Polyester with Cellulose |
| Color | |
SCL-12
| | |
| --- | --- |
| Size(cm) | 11x7x3cm |
| Material | Polyurethan, Polyester with Cellulose |
| Color | |
Eco-Friendly Cellulose Sponge
| | |
| --- | --- |
| Size(cm) | 7 x 11 x 3cm |
| Material | Sisal 50% / Coconut shell 50%, Cellulose |
| Color | |