melamine magic eraser
KITCHEN SPONGES
1. Made of fiber 1,000 times thinner than a human hair, it is also called a magic foam because it can clean contaminated areas easily without throwing big strength, in the condition that is moistened with a little amount of water.
2. They are Eco-friendly product as it is not require detergent when cleaning.
3. It is safe to use for cleaning of tableware and sink as it does not contain formaldehyde in it.
4. It can be used after cutting into various sized depending on the application.
5. It is not brittle due to uniform density.
SMN-1
| | |
| --- | --- |
| Size(cm) | 10x7x3 |
| Material | Melamine |
| Color | |
SMN-2
| | |
| --- | --- |
| Size(cm) | 10x7x3 |
| Material | Polyurethane with Melamine |
| Color | |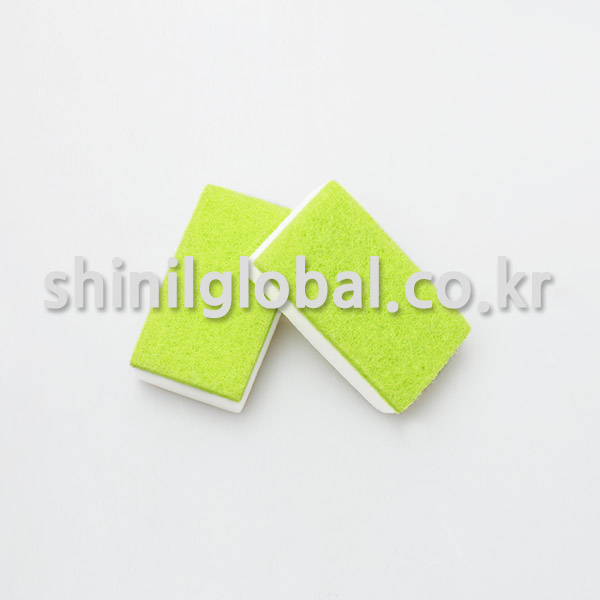 SMN-3
| | |
| --- | --- |
| Size(cm) | 10x7x3 |
| Material | Nylon or Polyester with Melamine |
| Color | |
SMN-4
| | |
| --- | --- |
| Size(cm) | 10x7x3 |
| Material | Sponge and Melamine |
| Color | |
SMN-5
| | |
| --- | --- |
| Size(cm) | 12x8x1.5 |
| Material | Compressed Melamine |
| Color | |
SMN-6
Size(cm)
12×7.5x3cm
Material
Polyester with Melamine
Color

lite yellow& white
lite pink & white